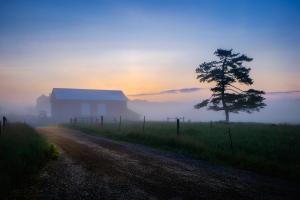 So I am sitting here playing the never ending game of catch up and working on picking my top 12 commercial and top 12 fine art images created in 2015 (more on those to come) But in my search and sorting using Adobe Lightroom I noticed something interesting. One of many organizing feature in lightroom is the ability to use embedded metadata. Lightroom will help you sort by year,month,week,day GPS location Keywords, even by camera body and lens. The last one was the interesting for me.

The lens numbers really were an eye opener. As photographers we have a tendency to collect gear especially lenses the we just know we need. I will be the first to admit to being a lens collector but recently I have sold a few based on just my own recollection of use. I was uneasy about it but I did it anyway. Well the numbers do not lie. For the lens I sold I used it to create a whopping 162 of the 26,200 commercial images I made in 2015. In reviewing these images I do have another lens that could have been used and done the job it just isn't quite as wide. Now there are other minor particulars about both lenses but to be honest I could have just as easily used the one that gets the most use made more than 4600 images.

The real eye opener was in reviewing the overall totals for camera and lens use. by the numbers I used my Fuji cameras and my Wide angle lens to create more than two thirds of my commercial images not my "work horse" Nikons.

Now the same even holds true for my Fine Art photo work though it is more 50-50 but the fact is out of the 15 Lenses I own I basically use 3 or their equivalent (on the crop sensor camera) 96% of the time so in total I use six of my fifteen lenses most of the time and in review of the say other 4% I could have created the same basic image without any of the other "special" lenses.

Now what really surprises me is the number of images I am creating with my iphone instead of pulling out the big guns but that may be a story for another day.

I guess what I am saying is gear is fun and cool and shiny and great but what is most important is you do not need to own it all to create great images you just have to get off your ass and create more great images with the gear you have and when I look at my numbers for 2015 especially in my Fine Art catalog I really need to get off my ass and go out and create more!